Whiskey Flay Days
64th Annual Whiskey Flat Days | President's Day Weekend in Kernville, CA
Due to COVID-19 and the Kern County not granting the necessary permits, the 64th Annual Whiskey Flat Days, Whiskey Flat Days Encampment, and Wild West Daze Rodeo have been cancelled.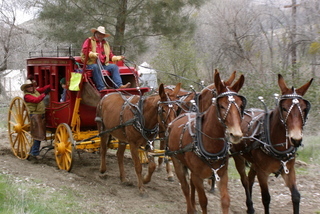 Join us this Presidents' Day Weekend for our 64th annual Whiskey Flat Day Weekend!
As always, we have tons in store. There will be an MC/ATV Rodeo, Street Danncing with live music, our parade, the Wild West Daze Rodeo, the famous Whiskey Flat Days Encampment, and much more.
See the Events Page for a full list of events taking place this weekend.
Don't forget to check out the Schoeppner Amusement Carnival and browse around Golden Gulch. And feel free to use the share button (in supported browsers) to let our friends know all the interesting places you go and things you discover.
On the Map Page, you'll find all the events going on around you and can even use it to search and find a place to grab a meal or a drink.
And, for all of you with poor cell reception, on supported phones the entire site will be available offline just by visiting a single page. That's right — no waiting 5 minutes to load the map to find that restaurant a friend told you to try out.
As a special treat this year, Kernville Cowork has provided free Wi-Fi to all. Just connect to the network named WhiskeyFlatDays.
Web App provided by KernValley.US